interactive light environment
The "ElektroMistel" (ElectricMistletoe) is an interactive light environment for urban interventions. Several clusters of audio sensitive light sculptures are temporarily mounted into trees and urban plants, projecting animated shadow play sequences on the surrounding architecture, with its rythms sensitively reacting to the sounds of the city like passersby, animals, cars, weather…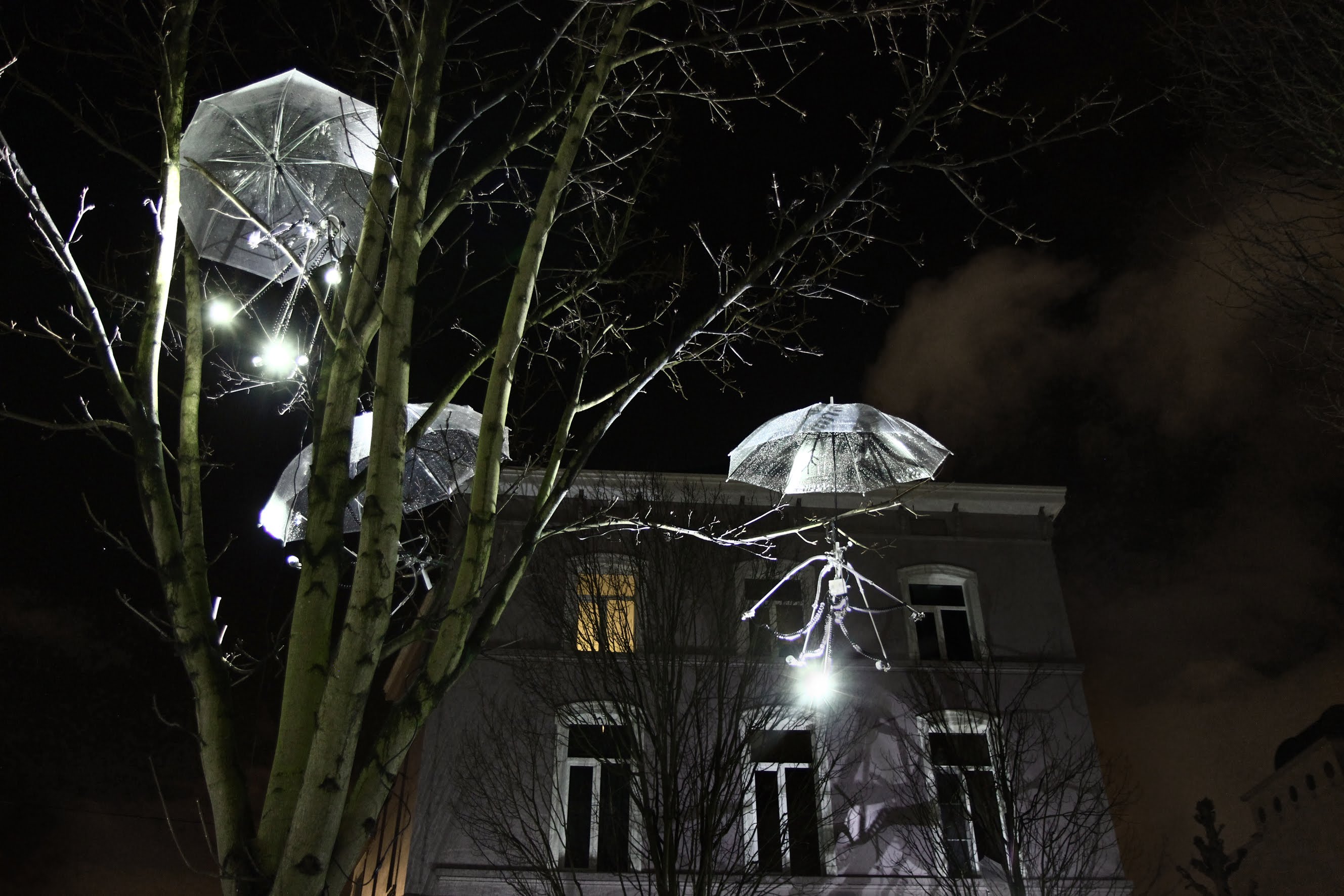 Inspired by the half-parasitic being of the European Mistletoe [Viscum album] the project "ElektroMistel" plays with parasitic and symbiotic strategies. Adaptive art machines are integrated into the organic structures of trees and plants to temporarily transform urban space, allowing a new approach to the city, enlightening the more quiet and slowly disappearing participants of urban sceneries.
Groups of trees are used as hosts for clusters of audio-sensitive light sculptures. Each object built as battery powered, standalone light-sequencer. With these light modules the structure of the host plant, its branchings, leaves and blossoms are projected as rhizomatic, multi-layer shadow play onto nearby walls and streets. The light sequencing allows film-like animations producing at the same time organically concrete and mechanically abstract associations.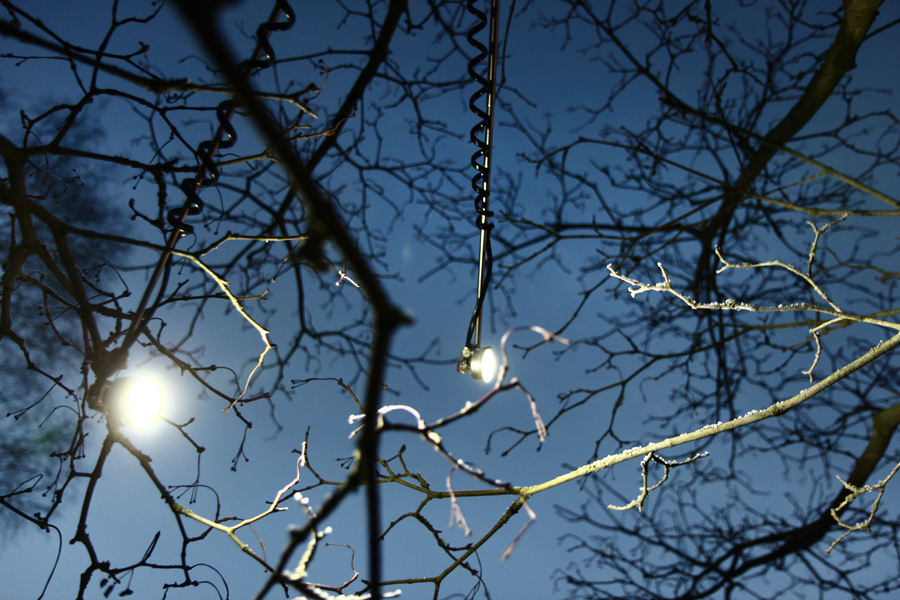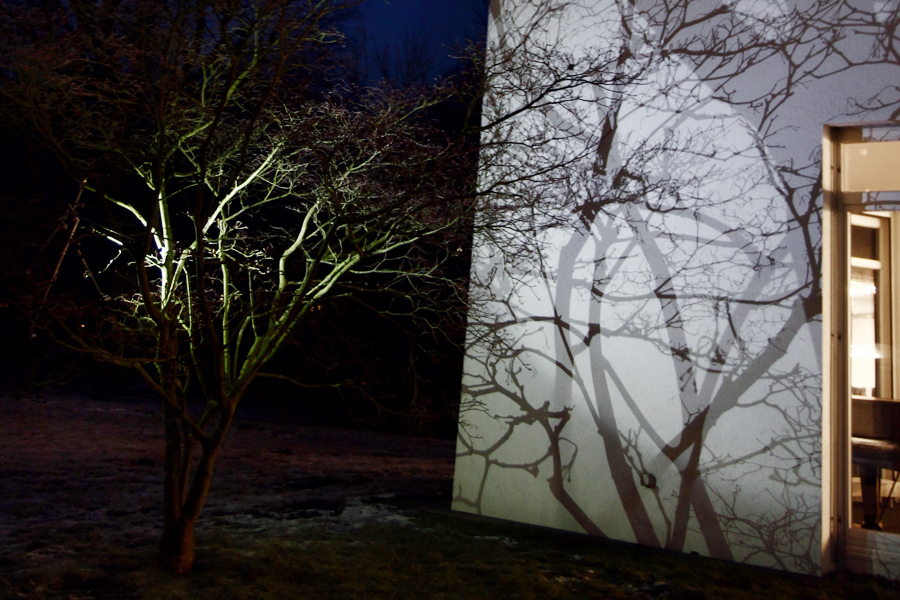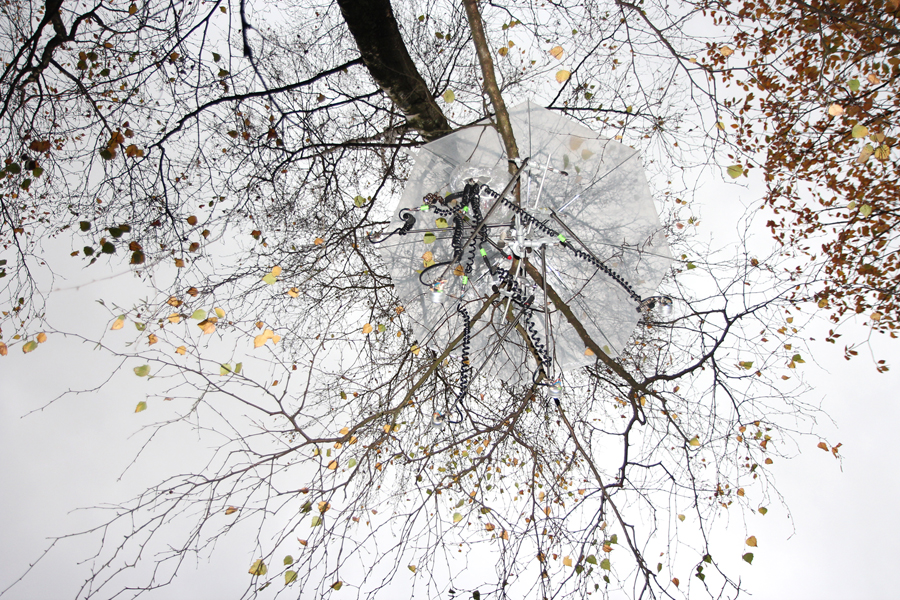 The surrounding sounds of the city (cars, animals, weather…) and the acoustic interactions (singing, clapping, talking…) of the visitors of this light environment directly control the animation process of the projected images. The otherwise calm plant starts to talk back. The nocturnal cityscape transforms…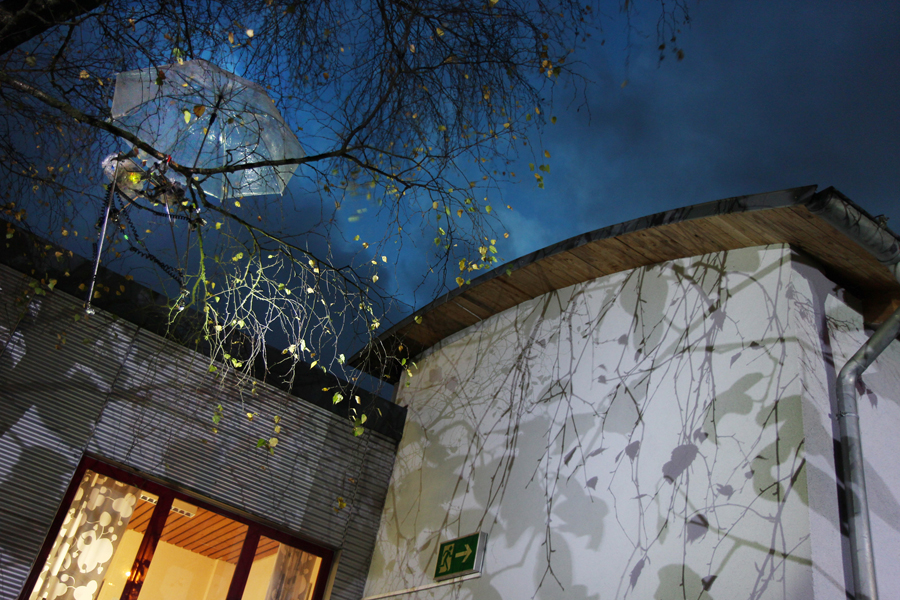 The size of one module is appr. Ø 1m. Each module is battery powered, consisting of sound-sensitive control electronics and flexible metalworks with 6-9 single emitter, high-power LED´s attached. A mounted clamp (gripping range 0-10cm) allows the integration into the plant and a transparent umbrella is used as additional rain protection. The total weight of a module is ca. 3kg. No trees are harmed.
The "ElektroMistel" creates a shift in perception and experience of urban realms and its mainly passive architecture and vegetation by transforming it into an interactive art piece. Every visitor who is able to produce a sound, raise a voice or sing a song is invited to play his environment and participate in the constant creation of the public sphere.