In front of the imaginary cavern of the dreaming octopus, the guard of a new, impossible era, a collectively shaped, post-digital blueprint faintly glows. Multi-visionary patterns of perception and creation drifting out of sight of classical forms and formats.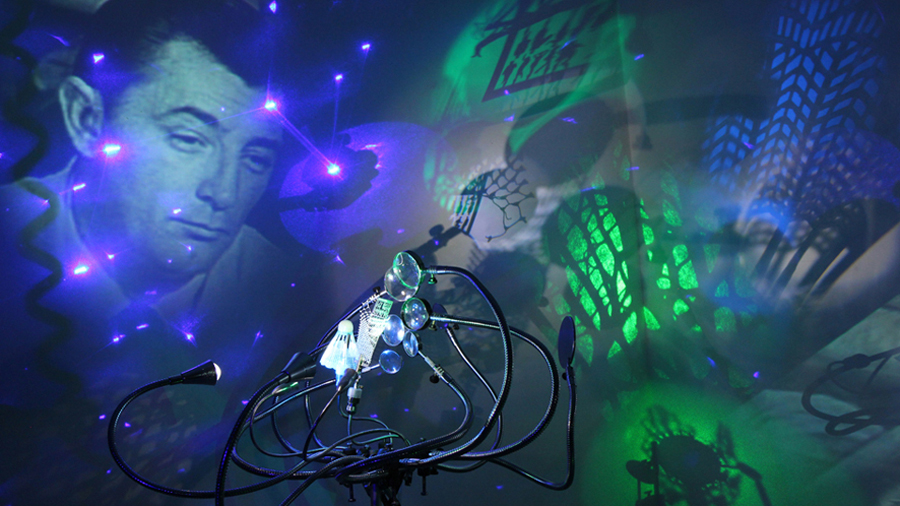 Site-specific, post-apocalyptic, rhizomatic installations of custom-built, opto-acoustic creatures, patched up from the physical remains, the psychoactive waste and the still warm and glowing artefacts of the scientifical and medial distorted digital past.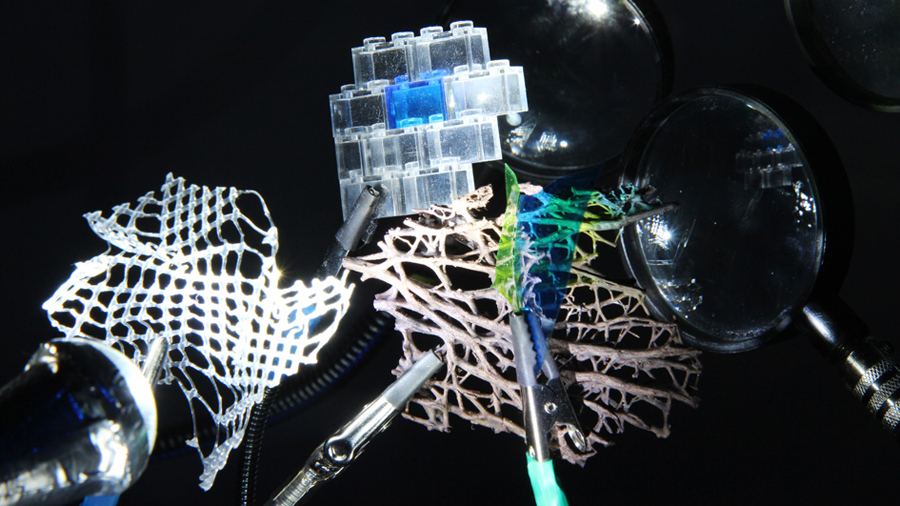 Decentralized, slow but steadily meandering through time and space with its light and sound tentacles. By internal feedback loops in a constant state of self-stimulation, influenced and modified by the presence of the visitors, flashed back into unknown analog worlds with their digitally expanded consciousness.