The artists' collective RaumZeitPiraten revive the spirit of khayál in a walk through the Medina. Equipped with a self-developed projection instrument which is inspired by one of the oldest projection technology, we move through the city and create constantly new and changing worlds of images and temporarily remodel spaces.
Participants are invited to discover the streets, facades, courtyards and hidden corners in the Medina by transforming them into a collective projection performance on the fly. In this open experiment, the participants decide about the amount of madness, humor and absurdity in the resulting shadow collages and light graffiti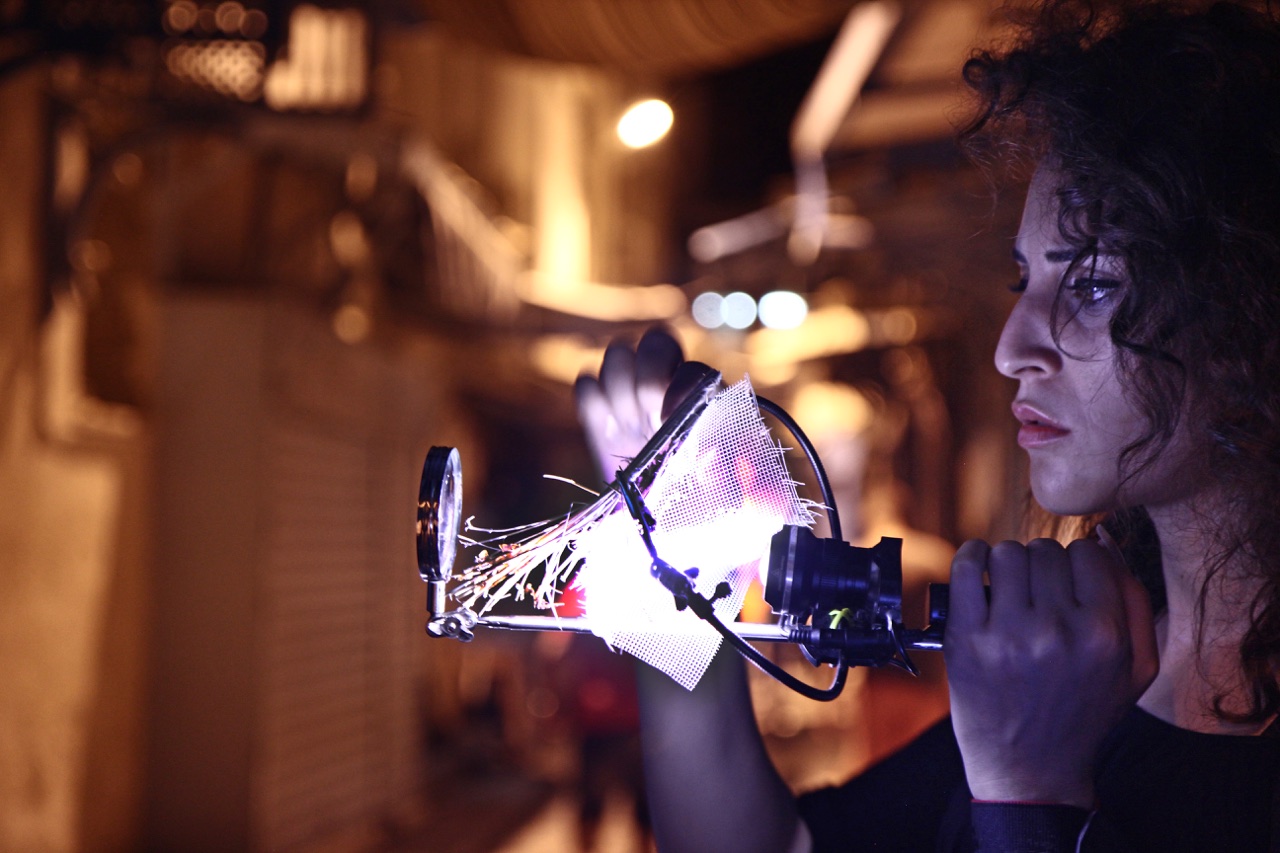 The volatile imagery is facing a human settlement, which bears witness to the interaction between architecture, urbanism and the impact of socio-cultural and economic changes of the past cultures.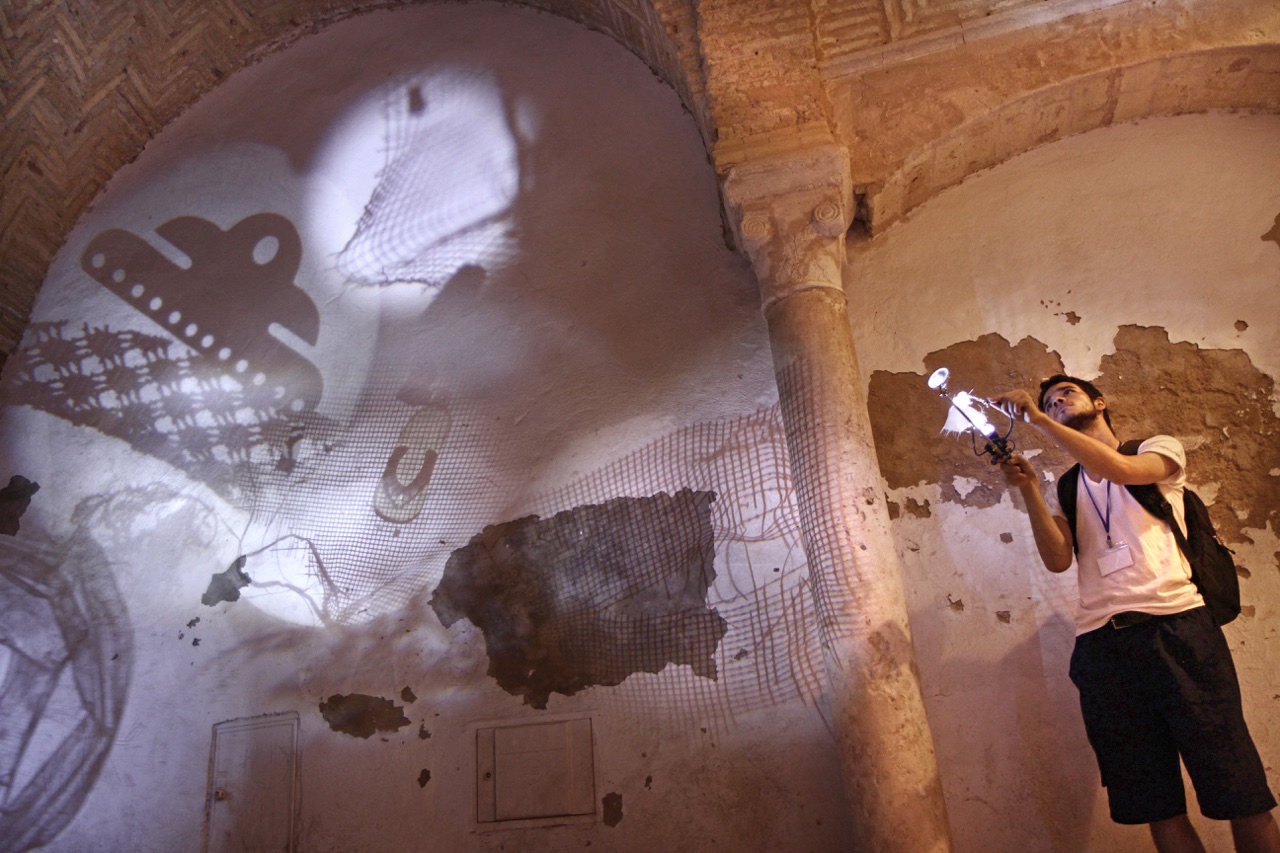 LightRod instrument for visual interventions
The LightRod is an optical instrument from the laboratories of the artists' collective RaumZeitPiraten that allows the player to use translucent objects and artifacts of all kinds for analog image projections. The LightRod was build for visual interactions in public space and for urban interventions.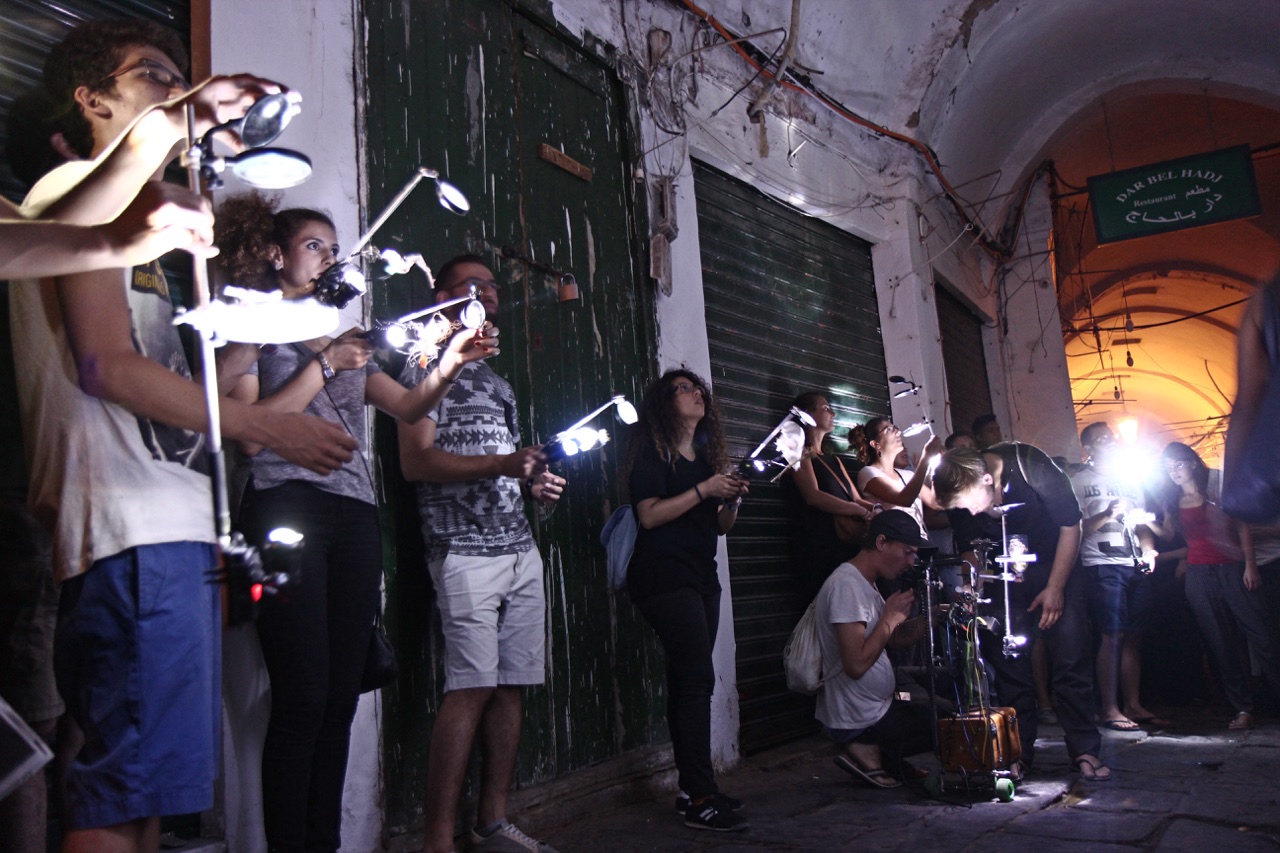 The LightRod consists of a battery in the grip area, a high-performance LED with adjustable optics, two gripping arms to assembly the object and a lens for focusing the projection.