HackenPorsche // modified handcarts for urban interventions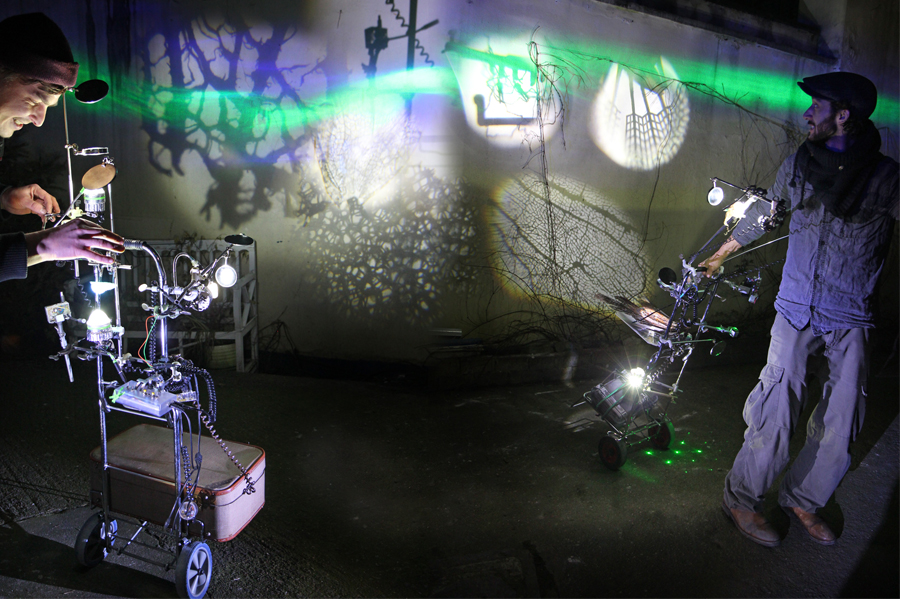 The HackenPorsche are modified shopping trolleys for urban interventions and audiovisual guerilla performances. An analogue, optoacoustically intertwined machinery forming three light and sound emitting satellites played by the RaumZeitPiraten while getting lost in space and time. With custom-built, sound-reactive LED and laser projectors and light-controlled, musical machines they explore city-scapes transforming streets, walls, buildings and whatever crosses their way into experimental, audiovisual playgrounds.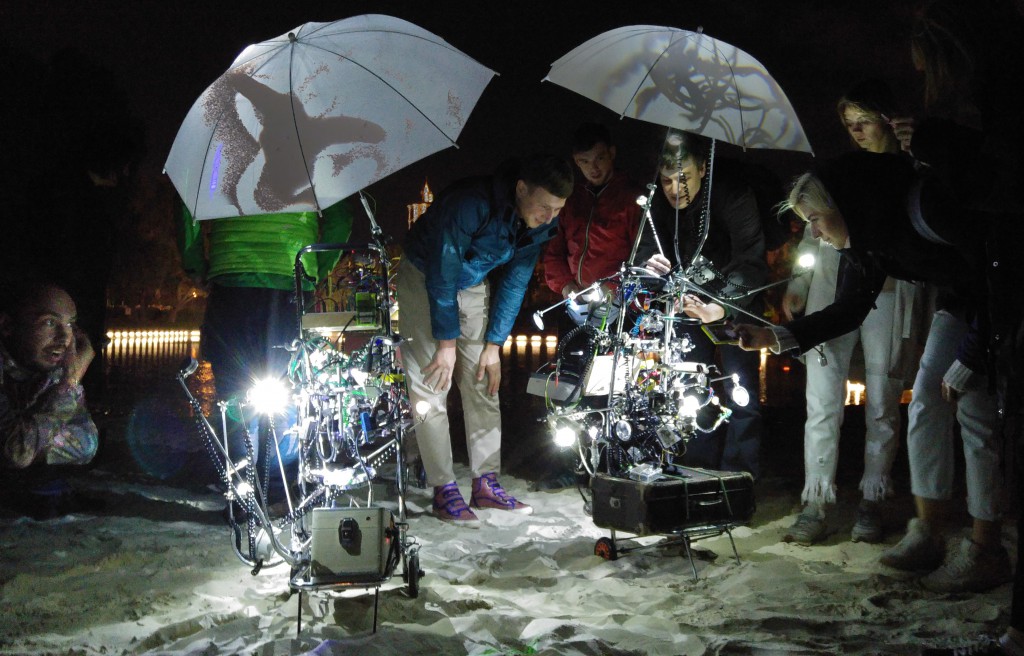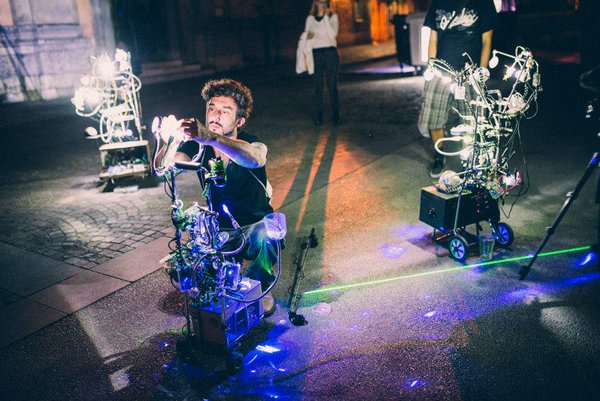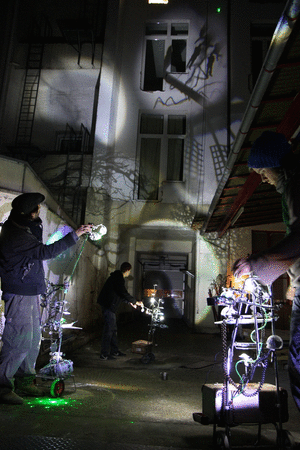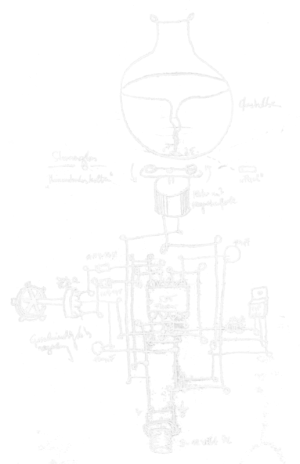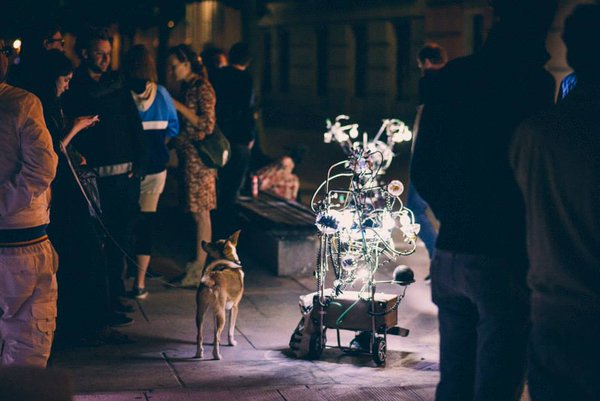 The term public space sounds like an unfulfilled promise. Restrictive forces seem to work against what could be a sphere of interaction and free communication for a community and all its inhabitants. We just do not know what the public and its places are capable of, that's why we want to interact and learn about.