GIFMeister
interactive light sculpture
Completely anachronistic and contradictory to the linearity of the evolution of moving image machines, the RaumZeitPiraten present the GIFmeister. A post-digital, media / an / archaeological film machine. An inappropriate tribute to the inertia of human perception. A light / space / sculpture as an alternative comment to its relatives, much too often born out of a military spirit, to reconcile technology with nature.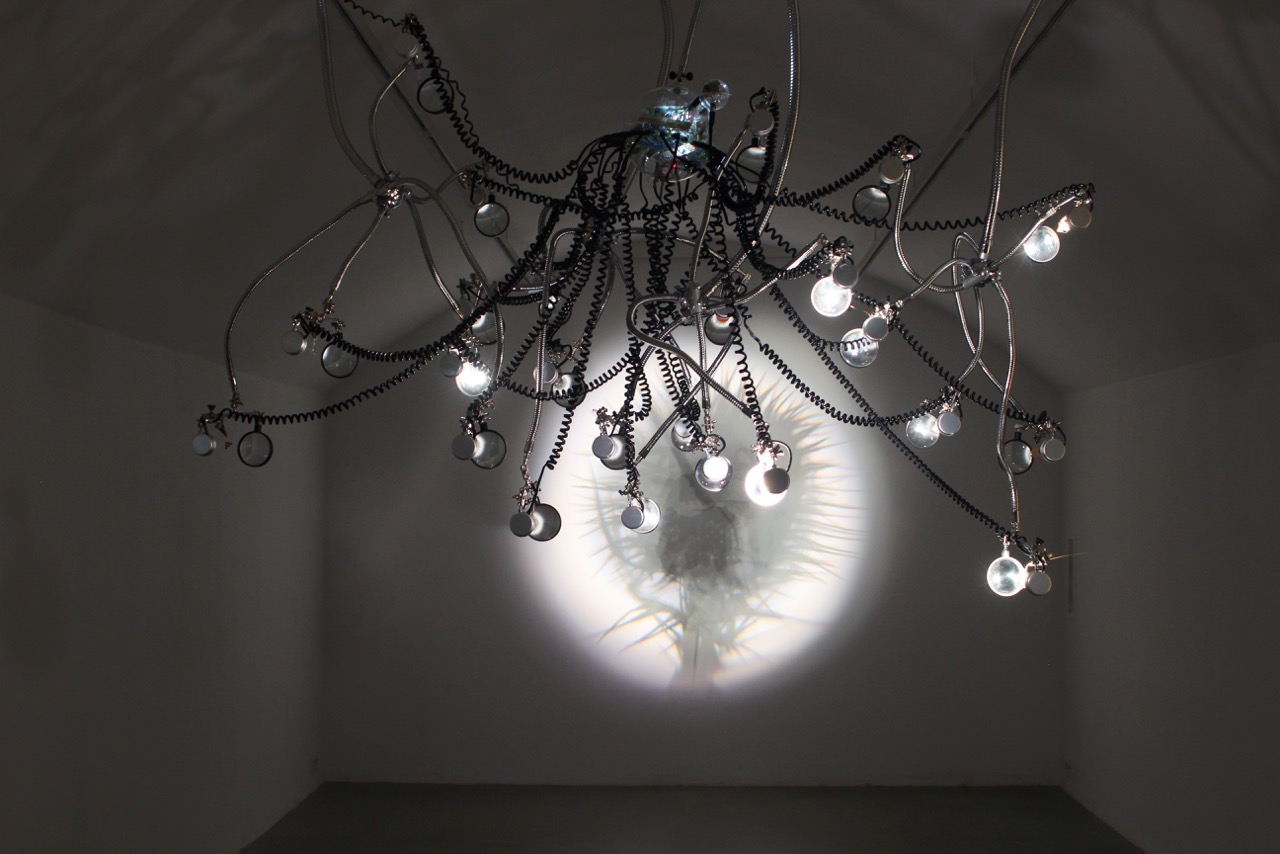 The GIFMeister consists of 24 open LED projectors that can be equipped with 24 different objects. For the Kasseler Dokumentarfilm- und Videofest with 24 different H0 figures (model making). With a special sequencer circuit all projectors flash once within one second and merge the projected individual images into an animation. The Afterimage effect and the stroboscopic effect allow the viewer to perceive a continuous image sequence. The mounted objects become a film-like silhouette sequence out of 24 individual images, which is generated in a purely analogous way via light changes.
The human brain perceives sequently running images as a moving scene at about 10 frames per second. In the 1870s special techniques were developed in order to visualize movement sequences by a rapid sequence of photographs (serial photography). In 1878 Eadweard Muybridge proved that a galloping horse lifts off the ground for a short time with all four hooves. These early serial shots provided important impulses for the development of "moving pictures". In the early days of silent film the frame rate was set at 16 frames per second. With the introduction of the sound film, the frame rate was then increased to 24 frames per second. With the rise of the Internet, a still-popular digital image format (GIF) has evolved that allows multiple frames to be stored in one image file, rendered as animation.